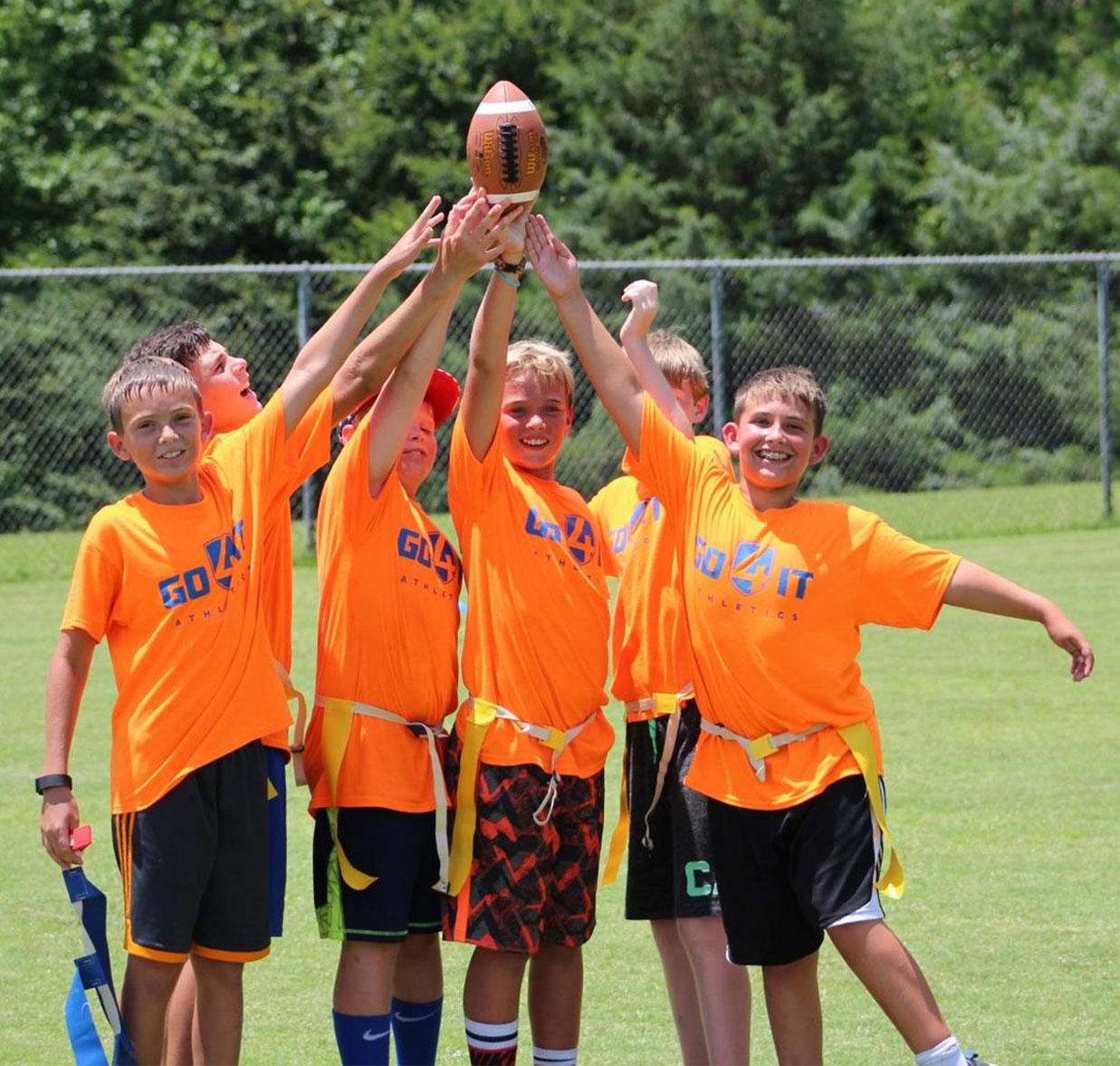 RYSE Up Leadership
Reconnecting Youth Student Engagement (RYSE)
RYSE Up Leadership transforms the well-being of students both mentally and physically. Sports teams and physical education programs combined teach relationship-building and self-management skills, making it natural for social and emotional learning to take place.
We provide sports teams, fitness programs, academic support, enrichment and inclusion opportunities to help schools, K-12 students, families, and communities. RYSE offers physical education and social and emotional learning that follows The Crosswalk for SHAPE America National Standards and CASEL Social and Emotional Learning Core Competencies.
5 Core Competencies of a Physically Literate Individual
Standard 1: demonstrates competency in a variety of motor skills and movement patterns.
Standard 2: applies knowledge of concepts, principles, strategies and tactics related to movement and performance.
Standard 3: demonstrates the knowledge and skills to achieve and maintain a health-enhancing level of physical activity and fitness.
Standard 4: exhibits responsible personal and social behavior that respects self and others.
Standard 5: recognizes the value of physical activity for health, enjoyment, challenge, self-expression and/or social interaction.
Physical Activities

Pickleball 101
Grades: 1st-12th
Duration: 1 hour
Pickleball is a lifetime sport that is played by all ages and skill levels. Skills learned at an early age will enable children to embrace an active lifestyle, develop social behavior skills, mental focus, discipline, and teamwork.
---
Cheer Academy
Grades: 1st-12th
Duration:1 hour
Cheer Academy is focused on teaching the fundamentals of sideline cheerleading, competitive cheerleading, dance, stunting and tumbling. We offer classes and clinics throughout the year for athletes ages 6-17 who are looking to learn a new sport in a fun and safe environment.
---
Tumbling Classes
Grades: 1st-12th
Duration:1 hour
Tumbling 101: No experience necessary. Students will learn the basics of tumbling including forward rolls, backward rolls, handstands, cartwheels, round offs, etc.
---
Fitness Training
Grades: 3rd-12th
Duration: 3 hours
Our Training program focuses on preparing the next generation of student-athletes to become mentally and physically prepared to achieve their goals on and off the field. Building a strong foundation of coordination and movement will help all of our athletes become more aware and develop proper movement that will be utilized in each athlete's sport. We train a variety of athletes and have training sessions for grades 3rd -12th. Join us as we take your athletic ability to the next level.
---
Fundamentals of Basketball
Grades: 3rd-12th
Duration: 1 hour
One on one in depth training focused on exactly what you need to improve your game. This will be a training specifically created to increase your individual skills. The one-on-one attention to details that you need!
---
Fundamentals of Soccer
Grades: 3rd-12th
Duration:1 hour
Groups are divided according to gender, age and skill level (beginner to advanced)
All Sessions are focused on individual skill development and small sided games.
Sessions are organized, coached and supervised by our certified coaching staff.
Agility, coordination, balance and fun games with focus on teaching basic soccer skills.
Small sided games.
One coach per 10-12 player ratio. Limited spaces per age group!
For more information please contact:
Danyelle Davis at (805) 248-2380
380 Arneill Road Camarillo, CA 93010